Canada's Federal Government, in partnership with Waterloo Ontario's Fleetcarma , launched Canada's Charge The North program on June 13, 2017. If you are a Canadian EV owner, or a plug in hybrid owner, and are curious about participating in the program, search  https://www.nrcan.gc.ca/energy/science/programs-funding/1949  to read the project summary along with associated terms and conditions. Sign up on line and receipt of your device in less than a week is easy and free for the drivers.
Canada's Federal Department of Natural Resources (see April 4, 2017 Natural Resources Canada News release) has invested $3.25 million in Charge the North program. Initially allocated in Canada's budget of 2016, this technology – developed by FleetCarma, will collect clean tech information when installed in an EV and help manage workplace charging leads.
It is part of the $21.9 billion allocated over 11 years in green infrastructure including money to boost a national electric and alternative fuel network, advancing the Government's objective to reduce GHG emissions under their Pan Canadian Framework on Clean Growth and Climate Change.
For a short plain language explanation, click back to my April 5, 2017 post. That's when I first heard about the initiative and interviewed Matt Stevens, CEO of Waterloo based telematics company FleetCarma, who was in Fredericton the day an announcement was made at a New Brunswick Innovation forum.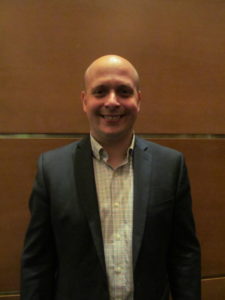 Here's the thing, previously these devices where only available to utilities, now 1000 of them are being made available free to electric vehicle owners across Canada on a mostly first come first serve basis.
Being able to check your smart phone from the office, to see the state of charge on your electric vehicle, adds to the convenience of EV charging for the consumer. Having he device installed and enabled will also allow owners to be aware of their battery health. As Matt Stevens says, "think of it like a FITBIT for your car."
Stevens wants to help build a better, more convenient charging experience for EV owners. People who lease a plug in electric vehicle – either a plug in hybrid vehicle or a battery electric vehicle are eligible to participate. Participants will gain access to advanced EV stats from the FleetCarma dashboard at no cost. For those who enrol and accept the terms and conditions, they agree to have their charging information shared with their utility. According to the FAQ section of the chargethenorth.fleetcarma.com website, utilities need to capture real-world charging data from their service area. Real world charging data is necessary for utilities to make informed decisions about their infrastructure and ensure they are ready to provide EV owners a good charging experience. It goes on to explain that information that can identify you personally will not be made public or given to organizations outside of FleetCarma or it's participating partner Utilities. In simpler terms, the information the local utilities obtain from these devices will help them prepare to manage charging demands on the power grid.
If you apply online, FleetCarma will ship the device to you free of charge. The device fits in the palm of your hand and is installed into the on-board diagnostics port in your electric vehicle. It will arrive in your mailbox in less than a week with complete installation instructions and a toll free help line incase you need it.