Eday, a small island in the Orkneys, has accomplished amazing things, considering it's remote location, and small population of between 120 and 150 people.
My visit to Eday was not by chance, nor was it without surprise. I wanted to see the European Marine Energy Centre site where an OpenHydro tidal turbine had held a berth for so long.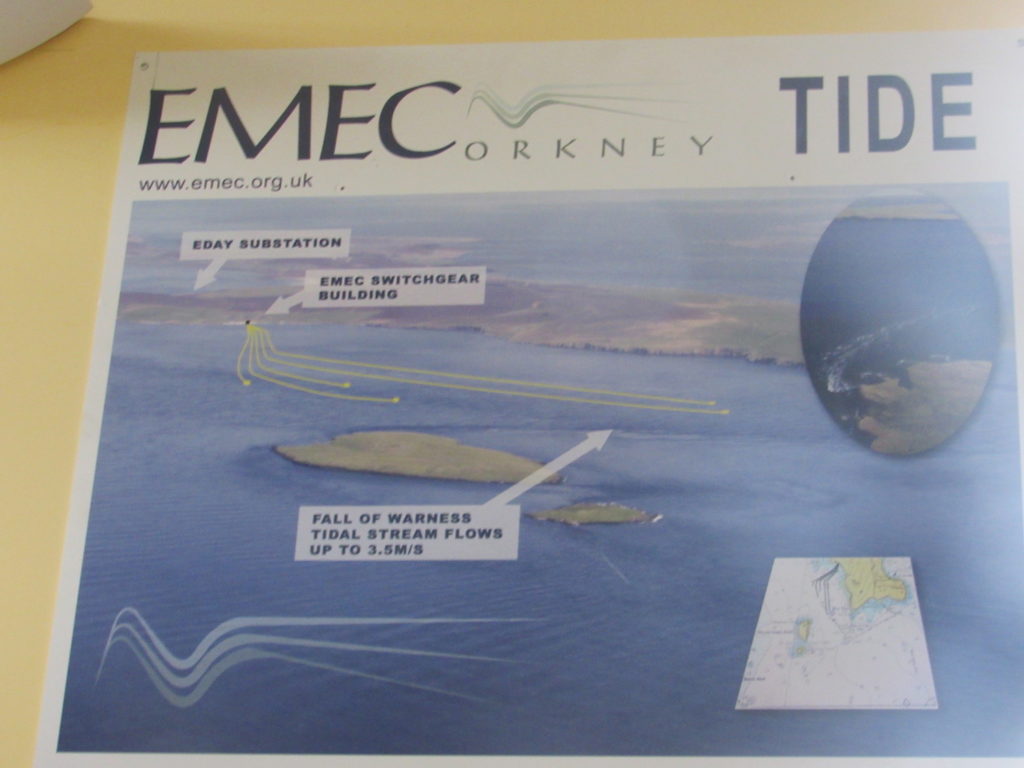 On the ferry from Kirkwall, there it was, the OpenHydro turbine integrated into it's own launch and recovery system, which seemed to be attached to the ocean floor, yet the open centred turbine was above the ocean, not generating electricity.
Regarding OpenHydro's current status, Neil Kermode, Managing Director of EMEC said, "At the moment the company is in liquidation, so we don't quite know what is happening, so the turbine is isolated and safe," in an interview at his office in Stromness.
The OpenHydro turbine and launching assembly is pictured here at it's berth location, off the Fall of Warness, as seen on the map above.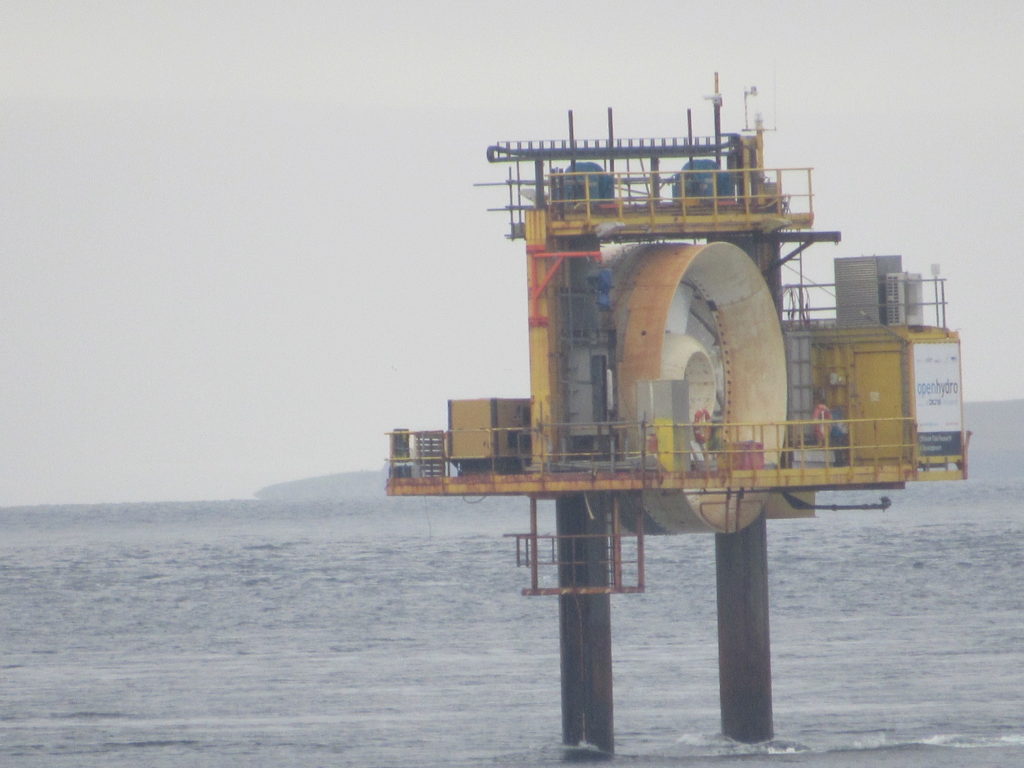 How does a tiny remote island in the Orkneys come to host the European Marine Energy Centre tidal test site off the Fall of Warness?
One humble resident, Clive Brookes, with big ideas, who says, "I'm just a volunteer," might have something to do with it. A humble man he says, "I don't have a single qualification to my name, except," he pauses, "the 25 metres breast stroke."
Warmed up, he launches into the topic, first crediting the Scottish Government for the initiative. "It was called – Initiative at the edge," said Brookes.
"The government recognized the islands were extremely fragile, both socially and economically. So, as most governments do, they chucked a bit of money at it."
"We formed Development Trusts on the islands. I chaired the Development Trust. It soon became apparent that the funding streams we'd come to rely on were going to dry up. We needed to generate our own income."
"We asked ourselves,  What resources have we got on this small rock in the north sea?"
"Not a lot," said Brookes, "But there's wind."
"To be perfectly honest, said Brookes, "it wasn't an original idea."
"Westery put one (wind turbine) up first. We thought to ourselves, the partnership, yup, we'll have some of that."
He explained it was because of the guaranteed income they knew they'd generate once the wind turbine was up and running, because of the feed in tariff.
"It took possibly seven years for it to happen, ah, but it happened."
To be continued  – More on this if people are interested to learn how Eday went from a little island with a few revenue generating wind turbines to this and more. They've taken it to the next level with storage.